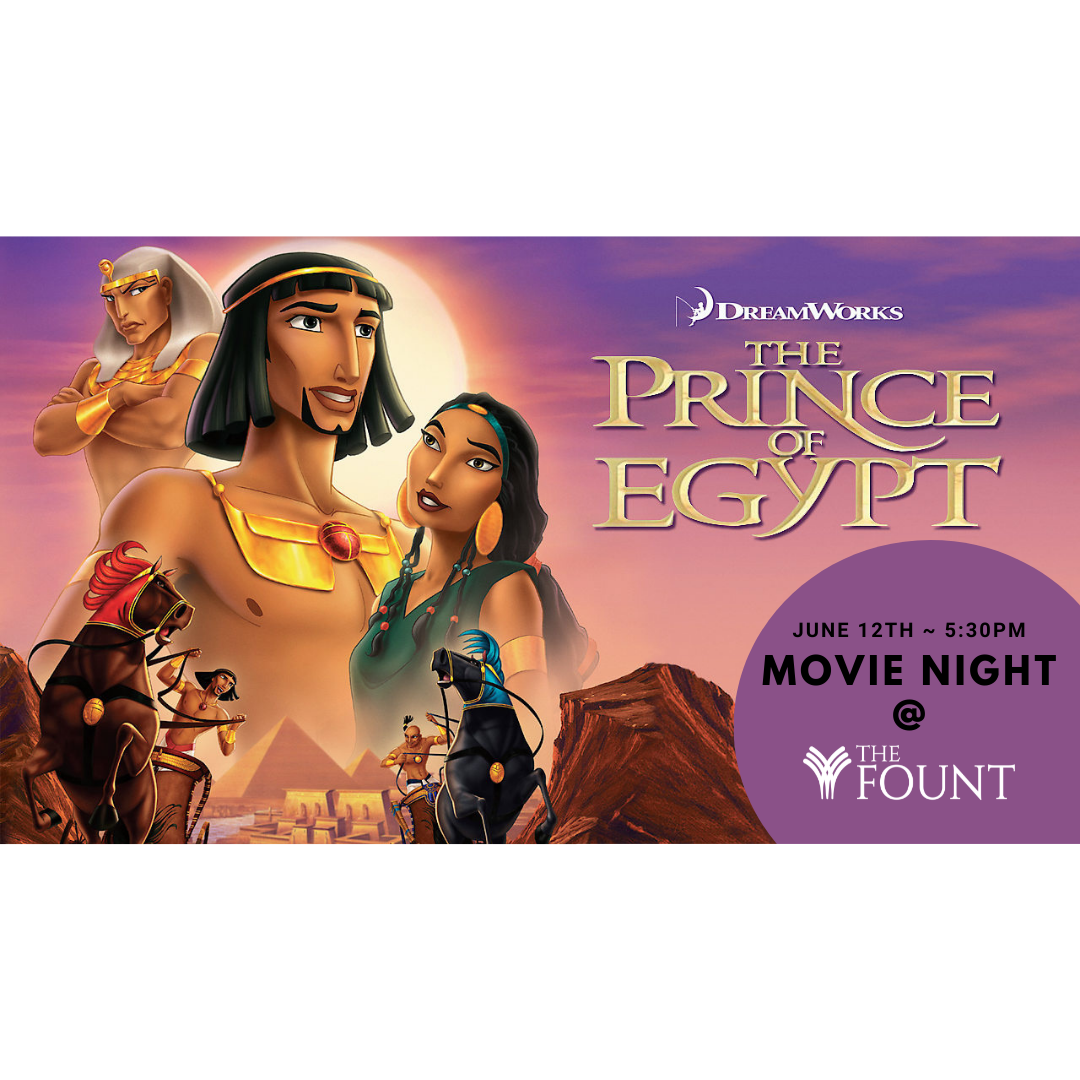 Fun, Fellowship & Treats!
*  *  *
The story of Moses took place centuries ago,
but the message of God's deliverance and provision is just as relevant today.
Mark your calendar and for Sunday, June 12th @ 5:30PM 
and join us as we watch this magnificent rendition of the Exodus story
sharing an evening of fellowship between all three congregations.
This movie is animated but may be too intense for preschool aged children.