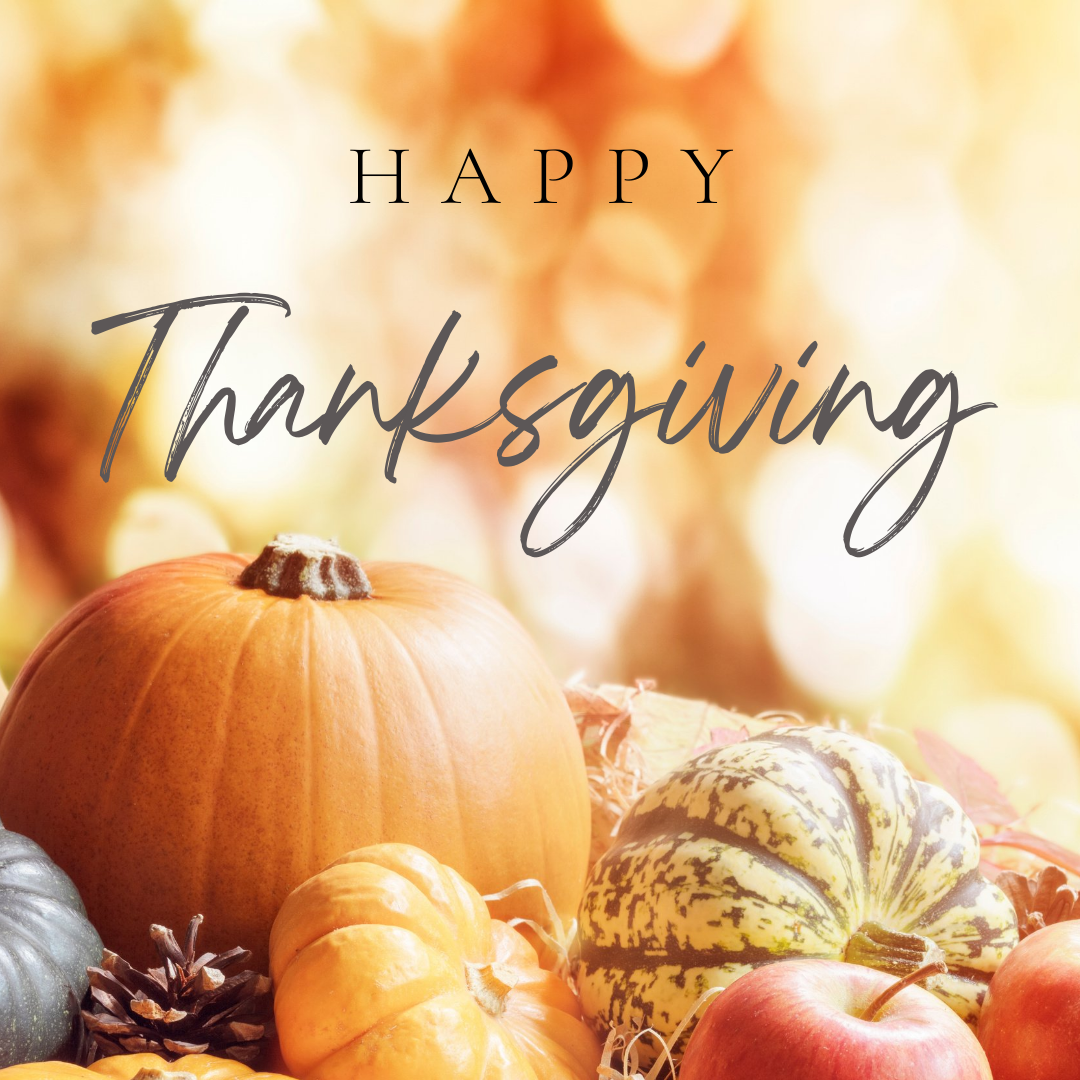 Thanksgiving is about gratitude, feasting and spending time with those we love.
It can also be a reminder of those who we cannot be with.
I never used to understand that both joy and pain often intermingle,
but long before I understood this, Christ lived that reality.
This Thanksgiving, give thanks for a Lord who understands,
for a Lord who is always there, for a Lord who saves,
for a Lord who provides every good thing in our lives,
and for a Lord who promises an even better future than we can imagine.
Whatever your season in life is right now,
may you experience joy, peace and gratitude this Thanksgiving.
Give thanks in all situations; for this is God's will for you in Christ Jesus.
1 Thessalonians 5:18
Give thanks to the Lord, for he is good; his love endures forever.
Psalm 107:1
JL