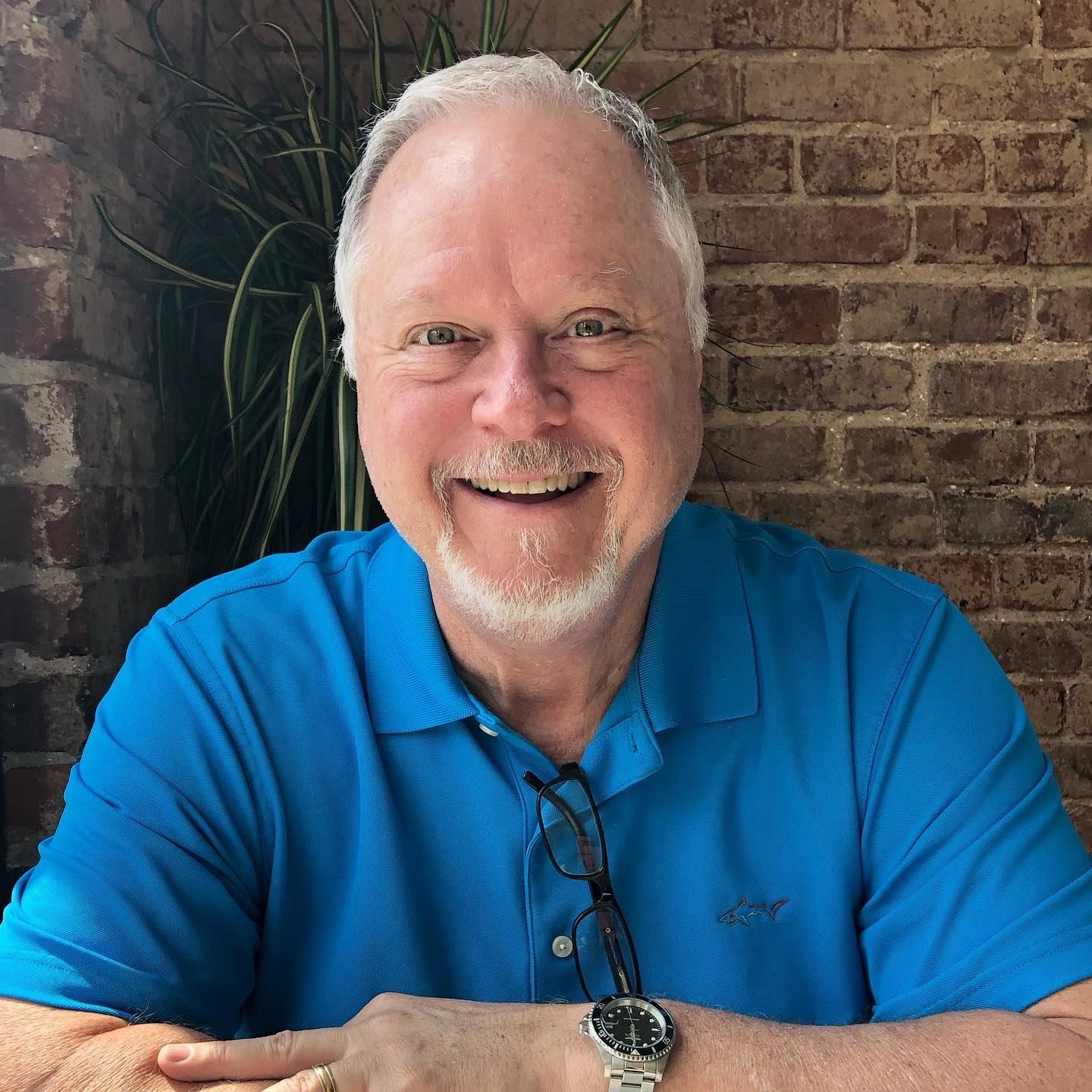 The Reverend Dr. Bud Brainerd comes to us all way from Rancho Bernardo, CA via humble beginnings in Illinois and then so many other stops along the way, most recently Davidson, NC.  He graduated from McKendree University, has a MDiv in Ministry and a Doctorate in Personnel Management from Columbia Theological Seminary.  He has been in the U.S. Navy, worked in Sales, started two tech companies, and worked in ministry – twice!  (Y'all will have to ask him why he went back a second time!)  Having retired (uh huh) from the ministry, he decided there is such a thing as too much golf, and is now the CEO of Octet Medical, Inc. in San Diego. That meant he had to convince his wife to leave their dream home in an incredible part of the country to brave California real estate!  He has an incredibly accommodating wife, Becky, and children and grandchildren.
Most importantly, he is a beloved cousin of mine who we had lost contact with for many years and now we will never let him go again!  He still loves homemade ice cream and is genuinely kind, gracious to a fault (ask me for some childhood stories!), funny, and a faithful servant of God.  You will NEVER be sorry to have spent time listening to Dr. Bud Brainerd.
Dr. Bud will be preaching this Sunday, July 25th at The Fount. His sermon is titled "A Handful of Truths" and is anchored in Romans 1:1-17. Don't miss it!
Cyndy (Brainerd) Haworth