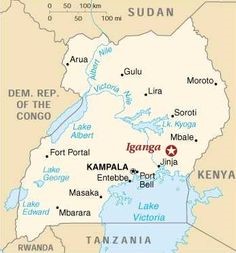 Happy New Year FOUNT CHURCH! We greet you in the name of Jesus Christ our Lord and we thank the Lord for protecting you from COVID-19.
We are your brethren from GRACE OF GOD UNITED METHODIST CHURCH in Iganga, Uganda. We came to know you through our Pastor AYUB MUGABI who is a friend to Pastor GLEN HAWORTH.
Pastor AYUB MUGABI and his wife, AGNES NAMBOZO were supposed to visit you in August 2020, but because of COVID-19 they were unable to come. We pray that one day they be able to meet with you face to face.
We send our sincere appreciation of monthly funds towards our ministry. Last year you were giving 100 dollars every month, but you decided to double it to 200 dollars per month this year. May the Lord continue to open more doors of finance in both your families, jobs and ministries.
This money is doing great work in both church and school, NEW STANDARD NURSERY AND PRIMARY SCHOOL, like feeding the hungry, sick, church store, paying electricity, radio program and pastoral work. We thank God for your provision.
We hope schools will open after the presidential election on 14 January, this month. Please be praying for our students and teachers wherever they are.
In 2020 God helped us to buy land for the school. We have been renting for ten years since we began. The land includes two buildings which will work as classrooms, but we are adding on another block with three classes and two offices so pray that we may finish before children go back to school.
Once again, we appreciate all your support towards our ministry, we hope to meet face to face one day. Until then, may the grace of God continue to protect us all from COVID-19.
Yours in Partnership,
REV AYUB MUGABI