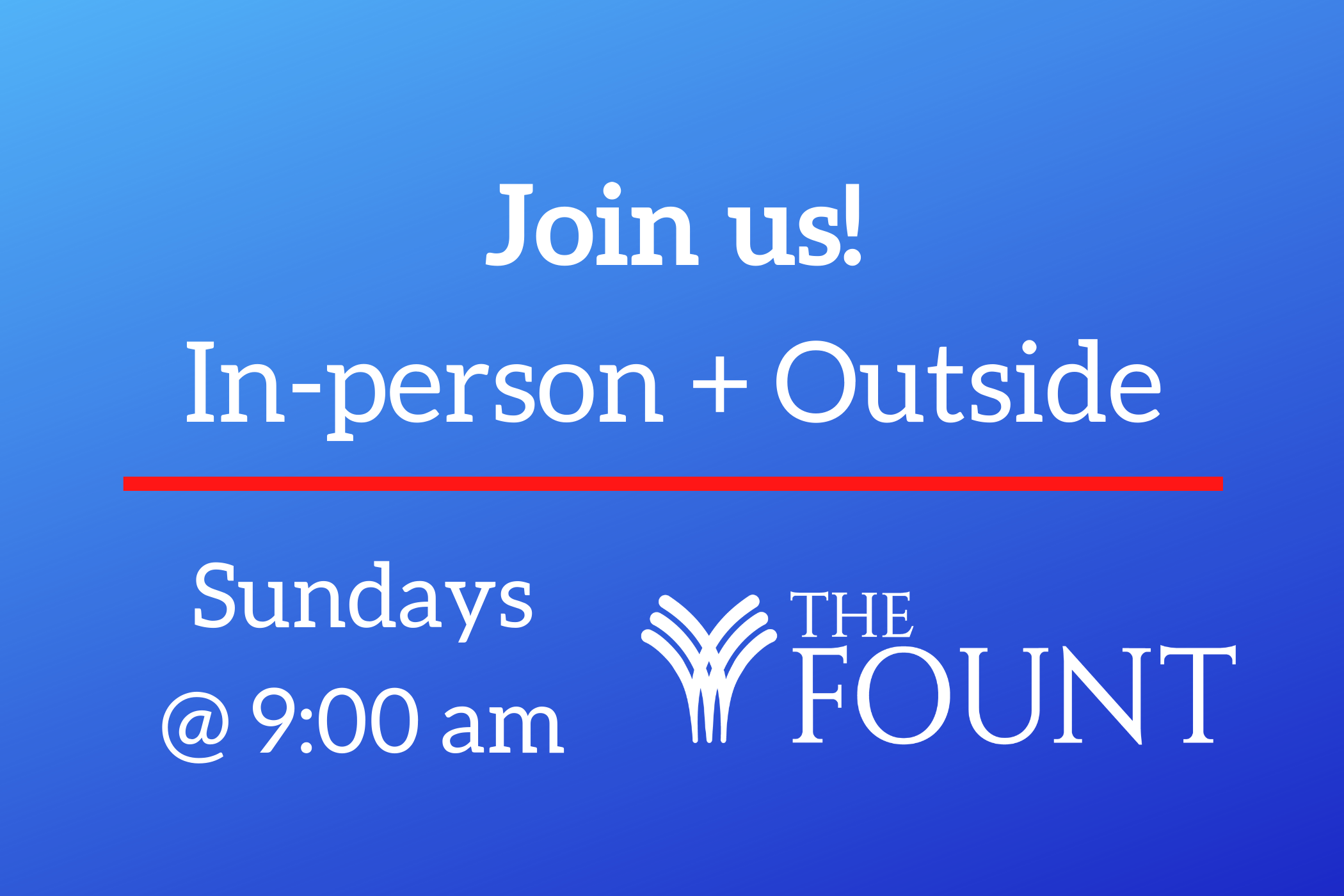 Dear Fount Family,
As most of you know, this Sunday, September 6th, we will be offering an in-person worship service at 9:00 AM, which will be outside around the gazebo on the campus of The Fount. This service will be 45 minutes in length (approximate), and will include hymns, a sermon, prayer and communion.
To participate in the 9:00 service, please observe the following protocols:
Check in at the in-take table, which will be located near the church office on the walkway by the basketball courts. Please arrive early.
Bring your own lawn-type chairs (a limited number of white folding chairs will be available)
Bring your own umbrella or pop-up shade if you so desire (a limited amount of shade will be available on a first come, first served basis)
Bring your own mask (a limited number of masks will be available) and wear it at all times (except when taking communion) before, during and after the service
Be willing to have your temperature taken at the intake table
Pick up a bulletin and communion elements at the intake table
Be willing to maintain social distancing of at least 6 feet from anyone not in your household
Refrain from touching anyone not from your household
There is no need to bring a hymnal, as relevant pages (including music) will be printed in the bulletin. Communion elements will be of the "self-contained" type, with a wafer and juice combined in one package. Worshippers will take their elements from the in-take table and keep them until the pastor instructs how to partake. There will be gluten-free wafers available for those who need them.
Our 10:30 online service will continue in its present form. So those who do not want to meet in-person, or who prefer online, may worship in that format on a continuing basis.
For more information, contact the church office.