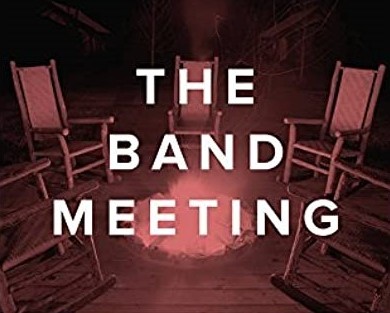 It's coming up soon! September 8th is just around the corner.
Pastor Glen will be offering an online (Zoom) class on the Wesleyan Band Meeting on Tuesday evenings over Zoom. The Band Meeting is a smaller group than a Class Meeting (our Life Groups), consisting of 3-5 people, same gender and relative age. And the focus goes a bit deeper than the Class Meeting. In addition to the Class Meeting question ("How goes it with your soul?") the Band Meeting asks "What sins have you committed since we last met?" and "How has God saved you from your sin?" in addition to other probing questions. So, you see, Band Meetings are not for the faint of heart (or the lukewarm of faith)!
Taking the class does not obligate you to join a Band, so come and learn more about our Wesleyan DNA. Historians have noted that the Wesleyan revival in Britain and America was fueled by Wesley's small groups (Class and Band). If we are serious about sowing seeds of a new great awakening, what better way than our Wesleyan heritage?
The class will meet on Tuesday evenings, starting September 8th, at 7:00 PM over Zoom. Contact the church office (email: office@thefount.church, phone: 714-962-2593) to secure your place and receive the Zoom credentials. The class will run through October 27th.
You will need to purchase a book for the study. That is the only cost. The books are $16.95 from Seedbed.com. They may be less expensive on other sites.
Contact Pastor Glen if you have questions.