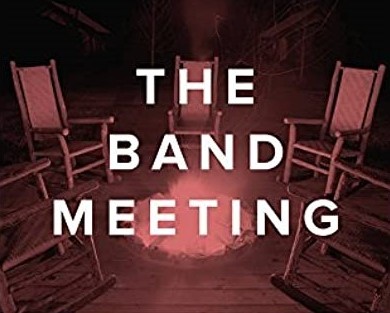 You are invited to participate in a new online class, led by Pastor Glen Haworth, called "The Band Meeting" which will happen on Tuesday evenings at 7:00 PM starting September 8th.
This 8-week class will include video input as well as a study book written by Kevin Watson and Scott Kisker. Participants are asked to purchase the book (either in softcover or electronic) by going to this link and having the book delivered to your address. The cost is between $13 and $17, depending on the format. It may be less expensive through other websites. There are no other costs to join the class.
The band meeting was developed by John Wesley to help Methodists dive deeper into their spiritual growth. Like the Class Meetings (our Life Groups), the Band Meetings are small groups of disciples holding each other accountable for discipleship growth. Band meetings focus more on our struggles with sin, and thus are not for the faint of heart! Coupled with Class Meetings, the Band Meeting was the engine that drove the Methodist revival that swept Europe and America in the 1700's.
Pastor Glen will lead this class on Zoom. Credentials will be sent to you upon registering for the class by emailing the church office. The class will run on Tuesday evenings at 7:00 from September 8th through October 27th. Order the book early so you have it by the time classes begin.