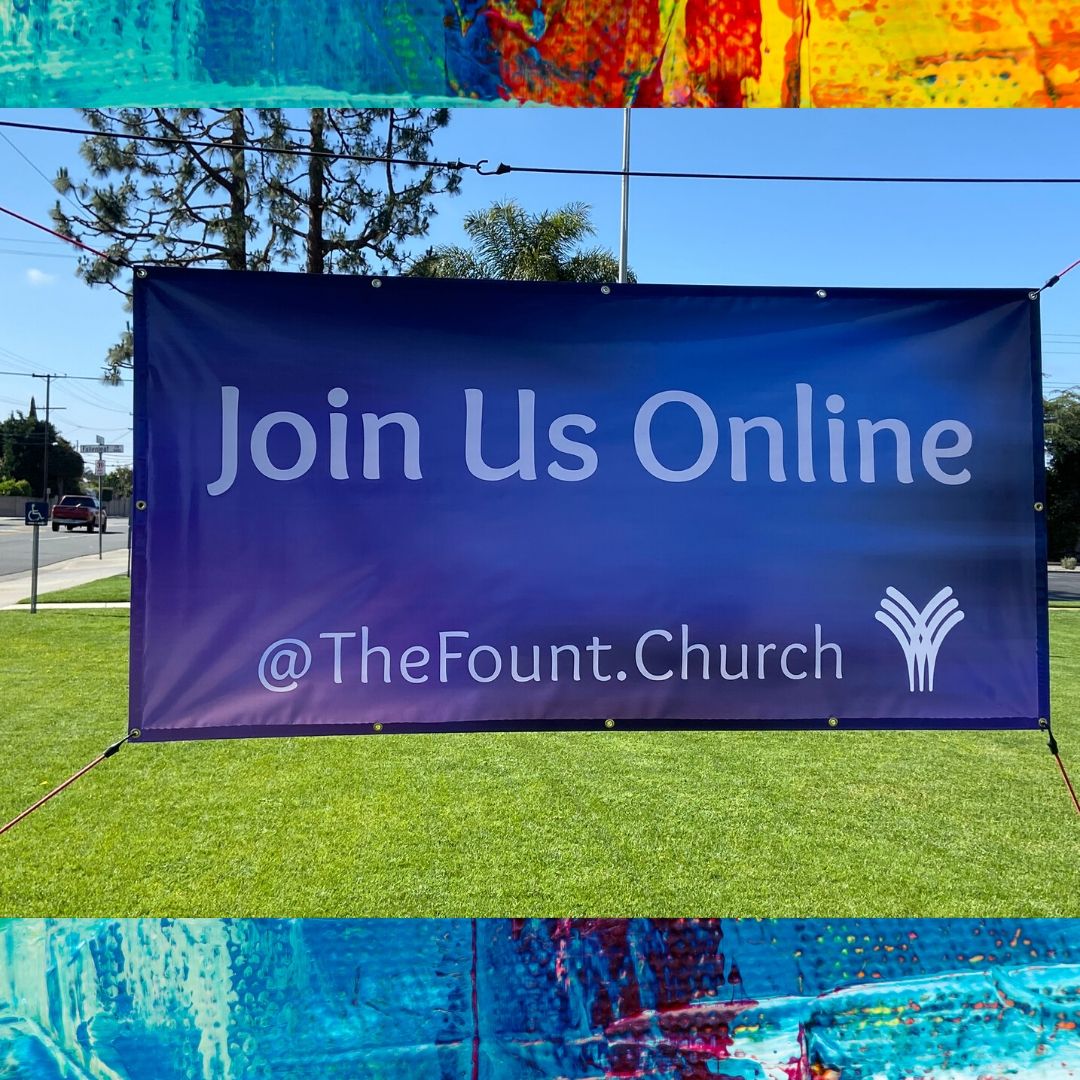 The Fount offers several opportunities online to be blessed and encouraged in Christian spiritual growth. Here is our weekly schedule and where to find us.
Sundays at 10:30 AM – Our Online Worship Service – Facebook Live
Sundays at 11:45 AM – The Fount Family Fellowship Time – Zoom
Every day (except Sunday) at 7:30 AM – Morning Prayer – Zoom
Every day (except Sunday) at 9:00 AM – Morning Devotions – Facebook Live
Wednesdays at 10:45 AM – Preschool Chapel – Facebook Live
In addition, our Life Groups meet online (on Zoom). Contact the church office if you're interested in joining a Life Group (modeled after the Wesleyan class meetings).
We have a 24/7 Prayer Room live streaming on our YouTube channel. Plus, you'll find most of our recorded videos there as well.
So while we aren't yet meeting in-person, we are meeting online and we'd love to "see" you there!
Call the church office (714-962-2593) if you need help getting to our online ministries.
God bless!