We've got a wonderful service planned for this Sunday, and we can't wait to worship with you! Plan now to be present for the full morning of services and activities, all online, safely from your own home!
This is the Second Sunday of June, so it is time for our monthly Awakening Hymn Sing at 10:15 am! Join us as we sing some of your favorite hymns as a warm-up to the worship service. Singing is worship, too! So join us early on Facebook Live for the Hymn Sing!
Then, be with us for worship at 10:30 am, also on Facebook Live. Pastor Glen is back and will be speaking on "Forgive and Be Forgiven" based in Matthew 18:15-35. You can find the sermon outline and follow along on YouVersion Bible app Events, or by a web browser at: http://bible.com/events/18642212. Emanuela Arghir will be leading worship, and her worship set can be previewed on YouTube here. Emanuela will also sing the Offertory, which will be "Forgiven". She will assist Pastor Glen in singing and motioning the Children's Song, "Kum Bah Yah". She is also filling in for Shelly Peters, as Shelly and her family are taking a brief vacation, so pray for Emanuela's strength! The hymns we will sing are #390 "Forgive Our Sins as We Forgive" and #384 "Love Divine, All Loves Excelling". If you don't have a hymnal and would like one, please call the church office (714-962-2593) or email (office@thefount.church) and we'll get you one.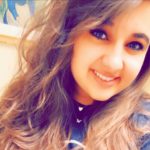 Then, after worship, we will gather on Facebook Messenger Rooms through our The Fount Group Facebook page, for Fellowship Time. This week, Emanuela will join us so that we can express our gratitude for her over-three-year's ministry with us. We'll also be giving her a check as a going away gift (if you haven't yet contributed, do so soon!). When you get to The Fount Group page, look for "Rooms" just below the main banner picture. If you can't find it, or aren't yet a member of The Fount Group, email or call (714-962-2593) so we can guide you on to the page.
The Task Force on Re-Opening is hard at work coming up with a plan for re-opening the facilities. But don't fear, online ministries will continue! So even if you choose not to or can't come in person, you can participate in the ministries of The Fount online!
Be blessed, church family!